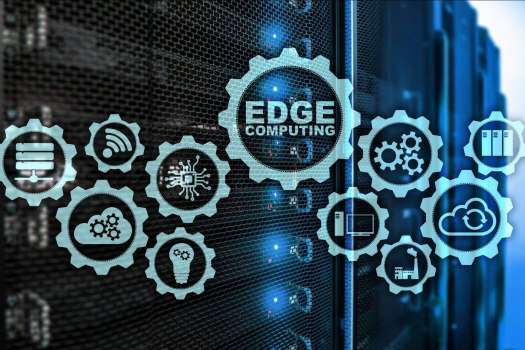 How data collection and analysis at the edge affects production performance indicators.
Which machines hold up production lines? Could your plant increase its machine utilization rates? The only way to know is to capture and analyze OEE data at the network edge. Here's how to make it happen.
You know your process manufacturing plant is making money. But could it turn a higher profit?
You know that employees and machines seem to be busy doing lots of work every day. But should their level of effort result in more products going out the door?
We've discovered that process manufacturing plants are always capable of making more money than they do today. Even among plants considered to be highly profitable, significant productivity improvement potential is left on the table.
Do you need to improve OEE?
When Belden's team visits process manufacturing plants, we typically see machine operational effectiveness KPIs at, on average, at approximately 50% capacity. (For example, if they're designed to produce 1,000 good-quality widgets per shift, they only produce around 500).
According to Amper, a provider of OEE tracking and machine monitoring software, machine utilization in your plant may be much lower than that. A recent survey revealed that most manufacturers assume a utilization rate of between 50% and 60% but actually achieve only 26%.
This can happen for several reasons. Maybe the machine experienced quality issues when operating at full capacity. Instead of taking time to investigate the root cause of the problem, production was dialed down (possibly decades ago)—and no one has thought about it since then. The people who made those decisions have likely moved on or retired.
Perhaps someone thought that slowing capacity would lengthen the lifecycle of the machine. Or maybe demand didn't require that level of production capacity at the time. Product changeovers can be a huge source of production inefficiency that can often be improved through automation.
Why do some of your machines operate so far below capacity? Which processes or machines are the weak link that hold up production lines? Could your plant increase its machine utilization rates?
The only way to answer questions like these with accuracy and confidence is to gain visibility into the key production data signals. To do this, you need to determine what types of operational and production data you need in order to make better decisions, and then find ways to put meaning behind those numbers so you know what they reveal.
It starts with overall equipment effectiveness (OEE) data that reports on machine availability, performance and quality.
As Belden measures and takes steps to improve its own OEE, we see the results of our actions in real-time: more products roll off manufacturing lines in less time and into the hands of customers faster while spending the same or less money.
The value of OEE data
Analyzing OEE data is beneficial for many teams, not only across the plant floor but also in the back office.
Plant managers can use it to identify the root causes of myriad issues and pinpoint bottlenecks and weaknesses in production.
Maintenance managers can use the data to determine machine health, detect performance anomalies and possible defects, predict when machines will break down, coordinate service when and where it's needed, lengthen the lifecycle of machines and repair or replace components as necessary to keep equipment running.
Production managers can use the information to determine what needs to change in terms of quality and availability in order to hit daily production targets.
Finance and accounting managers can rely on it to calculate ROI on technology and equipment investments and assess the true costs of production.
Capture your OEE data at the network edge
Within a process manufacturing plant, there are several points within a network where applications can run and data can be captured for visualization and decision-making:
At the network edge
On-premises
In the cloud
Within process manufacturing plants, there are big benefits to collecting and analyzing process manufacturing data at the network edge, where data is managed closer to the source, rather than being sent to a server for analysis and response.
It allows you to connect any production asset to any other asset: programmable logic controllers, variable frequency drives, automated guided vehicles, CNC machines, SCADA systems, manufacturing execution systems, etc.).
Context and meaning can be added to any and all data signals, including machine and line numbers, equipment type, source device, field device, etc. This means that your data can be used and understood by other enterprise applications.
Data about operations and equipment efficiency can be processed and analyzed faster and in greater volumes with less latency for accelerated decision-making.
There are no monthly web hosting or data analytics service fees.
It supports use cases like predictive maintenance, condition-based monitoring, real-time control and more.
Autor:
Stephen Lacy for BELDEN