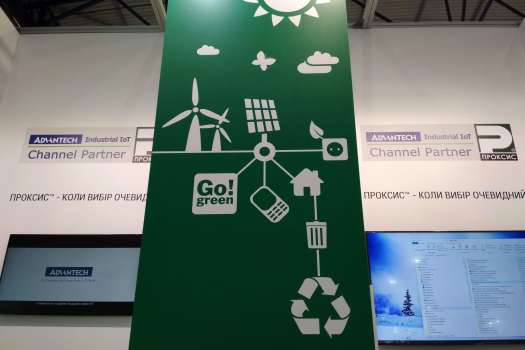 PROXIS ™ company presented its stand at the exhibition "Energy in Industry - 2019"
On November 5 - 7, the profile exhibition "Energy in Industry - 2019" was held in Kyiv at the International Exhibition Center (IEC).
PROXIS ™ is a regular participant in various industrial exhibitions and other events, and this year presented its own demonstration stand with the latest automation products.
PROXIS™ technical experts advised all interested guests regarding the company's activities, the range of products, as well as the variety of application options for Advantech products.
The company's stand was made in the form of an interactive space where visitors had the opportunity to get acquainted with catalogs and video materials, as well as to see and test the connected equipment with their own eyes. Potential partners and simply interested persons filled out questionnaires to receive new relevant information through the mailing from PROXIS™.