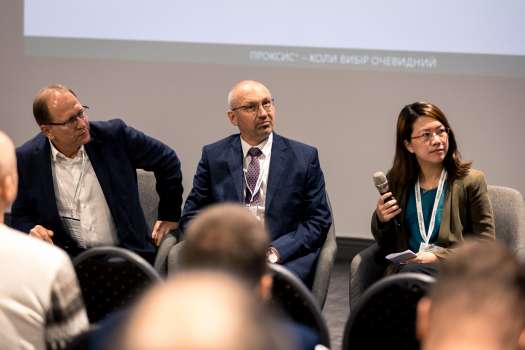 Industrial Digital Transformation in the Post-Pandemic world
Advantech Co., Ltd., the global leader in Industrial IoT, announced the Tri-Party Agreement with company IT-Enterprise and PROXIS™ to co-create the Industrial IoT Edge to Cloud Turnkey Solution.
The main goal of this Tri-Party Agreement between Advantech, IT-Enterprise and PROXIS™ is to open the path for advanced IIoT services and solutions for the wide range of industrial customers in Ukraine and on emerging markets worldwide.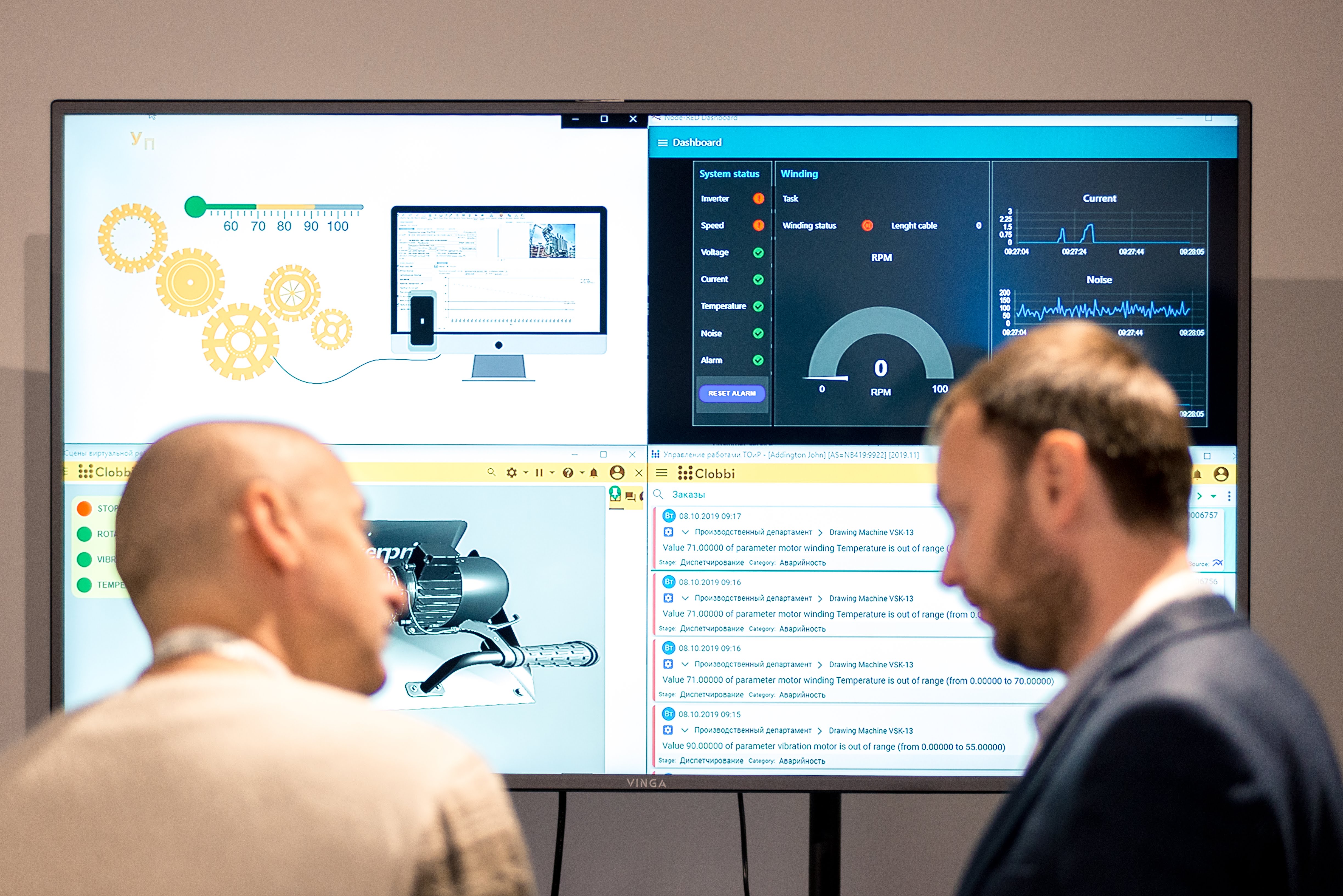 All the parties to the agreement were chosen because each of them is an expert in their field.
Advantech is the recognized world leader in Industrial IoT solutions and mounted the partner ecosystem for many vertical markets. IT-Enterprise is the leading Ukrainian developer of digital transformation solutions for medium-sized and large enterprises. PROXIS™ is Advantech's long-term partner and well-known automation distributor in Ukraine. It has the ability to successfully develop new markets and ideas.
Daria Wu, the sales manager of Advantech Industrial IoT Group, stated that Ukraine owns a strong manufacturing base, the manufacturing sector contributes more than half of Ukriane's GDP, and it is dominated by heavy industries, plus the country has a very good education system. As Ukraine has is placed fourth in the world - in terms of specialists with diplomas in the high-tech sector, it has been recognized as the cradle of IT talent. Therefore, Advantech is accelerating the cooperation with Ukraine ECO-Partners to Co-Develop the Industrial IoT Edge to Cloud Turnkey Solution to respond to the realized tendency of digital transformation in the post-pandemic world.
The digital transformation is based on new principles of making decisions using big data and requires an ecosystem of software and hardware that comes together to ensure smooth development and deployment. Advantech Ecosystem partners (ECO-Partners) used Advantech's hardware and technology by adding their own software and offering a working solution as if from one hand.
IT-Enterprise specializes in digital transformation, the optimization of manufacturing business processes, and automation based on the Industry 4.0 concept. The company will bring its extensive 30+ years of expertisze to build the turnkey solution for manufacturing enterprises.
PROXIS™ as Advantech Gold Channel Partner has great technical knowledge and logistic ability and can help, support, and fulfill the most advanced technical projects.
Announced cooperation will help the customer evaluate the digital transformation, the latest industry trend in IIoT era, shorten the path and ease the adoption of Industry 4.0 advantages in a post-pandemic world.
About the Cooperation Members
Advantech's corporate vision is to enable an intelligent planet. The company is a global leader in the fields of IoT intelligent systems and embedded platforms. To embrace the trends of IoT, big data, and artificial intelligence, Advantech promotes IoT hardware and software solutions with the Edge Intelligence WISE-PaaS core to assist business partners and clients in connecting their industrial chains. Advantech is also working with business partners to co-create business ecosystems that accelerate the goal of industrial intelligence.
IT-Enterprise is one of Ukraine's leading providers of digital transformation solutions. For more than 30 years, the company has been developing systems for managing medium-sized and large companies with a focus on manufacturing. This helps its customers become more efficient, reduce costs and increase profits. Now IT-Enterprise is concentrating on Industry 4.0 digital transformation projects and aims to combine equipment, personnel, analytical and management tools in a single ecosystem. IT-Enterprise solutions are used by leaders of the Ukrainian market: INTERPIPE, FERREXPO, MHP, CREDIT AGRICOLE, ROSHEN, UKRNAFTA, ANTONOV and others.
The company's flagship product, IT-Enterprise information system, is manifesting the experience of successful implementations at enterprises of various profiles. The functional completeness of the system, the flexibility of customization and adaptation allows the user to get an individual solution for each company.
PROXIS™ — industrial computers and systems, has a comprehensive portfolio for all your needs in process automation and Factory 4.0 — rugged computers and components, industrial Ethernet switches and gateways, network safety appliances, data acquisition boards and I/O modules. Since 2004 we provide a rich stock, the fastest order delivery and reasonable prices, excellent technical and sales support, attractive financial conditions, for IoT, communications and technology process automation in power and electricity, heavy track and rolling stock, logistics and video surveillance, mining, defense, medicine and digital signage.