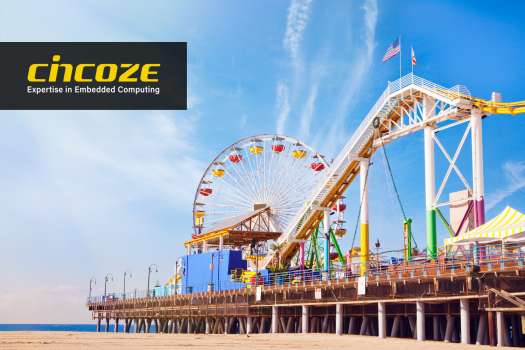 A Water Park Eliminated Lines with Cincoze Powered Virtual Queue Kiosks
Introduction
Imagine a day trip to a theme park without the terrible queues. Families don't have to waste hours on long switchback queues to get to their favorite rides during the holidays. Everyone can remain safe during this time of social distancing while Covid-19 is widespread. Tourists can have more time and room for more attractions and experiences, rather than spending all their time looking at the back of the heads of the people ahead. A virtual queue is the best option to implement a queuing system that enhances the guest experience and regulates crowds getting in line at different rides.

A US water park operator needed to install self-service kiosks to build a more efficient and comfortable environment for its guests and staff. The automated kiosks provide more convenience, more control and eliminate frustrating queues. The kiosks required a waterproof panel PC housed in a tough front bezel and a bright display for outdoor use.
Customer's Requirements
The virtual queue kiosks are installed at the entrance to the waiting area, which is usually outdoors. By clicking on the HMI touch screen, guests can select an attraction, the desired time slot, group size, and then collect the pass printed by the kiosk. The touchscreen display must feature high brightness to ensure readability under direct sunlight.
Withstand Outdoor Conditions
The self-service kiosks in public areas face constant physical interactions and a fair amount of abuse. Therefore, the kiosks must be tough enough to handle a degree of accidental damage. The kiosks are also required to resist the water splashes and durable enough to withstand outdoor conditions like extreme cold and hot weather.
In public facilities like the amusement park, it's vital to keep kiosks continuously operating and prevent downtime. The kiosks needed a modular design to make maintenance and upgrades easy.
Why Cincoze?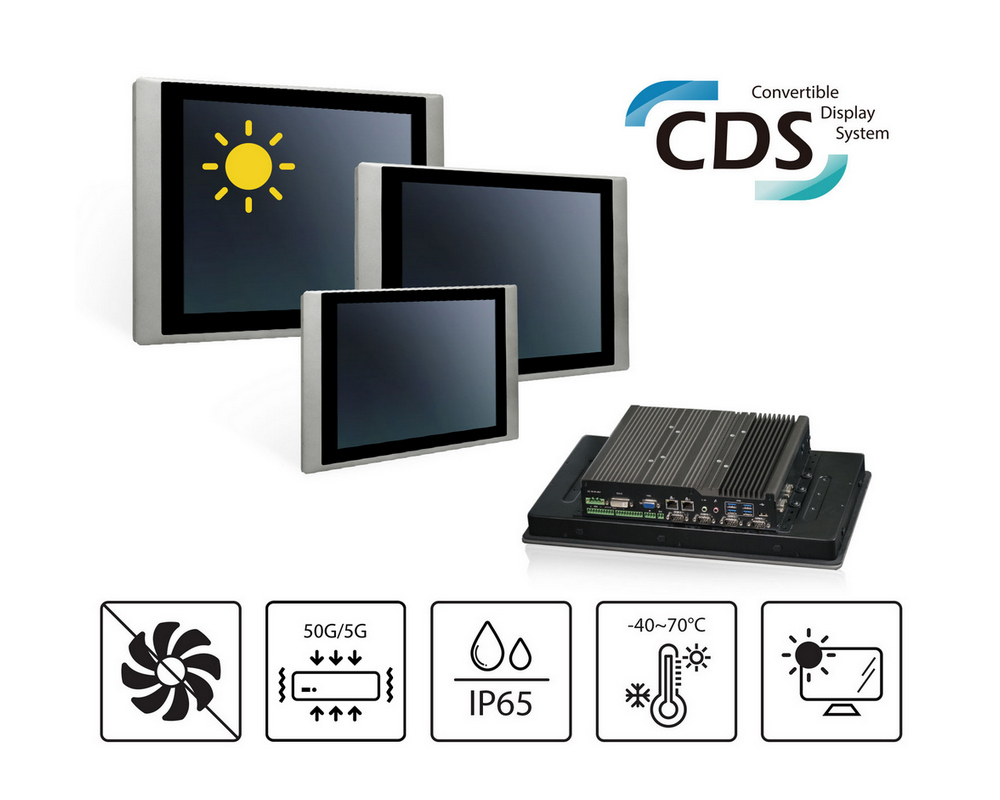 High Brightness up to 1,600 nits
Cincoze Crystal panel PCs are available with high brightness LCD screens up to 1,600 nits, ideal for installation in areas requiring an ultrabright screen. An "optical bonding" process for the glass laminate onto the LCD module increases backlight transmission of the backlight and avoids condensation, providing a sharper and clearer image in bright conditions.

Ruggedness
The Crystal series can endure the rigors of continued use in public or unsupervised settings. The rugged design of the Crystal series features fanless, anti-shock/vibration, a solid aluminum die-cast front bezel, and 7H anti-scratch touchscreen. The IP65 rated front panel is water- and dustproof when mounted into a kiosk. Additionally, the PCs support 24-hour operation in temperatures from -20 to 70 °C .

Modular Design
The Cincoze Convertible Display System is at the heart of the Crystal series. The Crystal series is modular and built for easy maintenance. By taking advantage of Cincoze's patented CDS technology, the Crystal series is easily assembled with an industrial embedded system and industrial monitor. Compared with regular standalone panel PCs, the Crystal series can reduce on-site maintenance time and support easy upgrades.

Cincoze Crystal series provides a wide range of touchscreen sizes from 8 to 24", Intel® Atom®/Pentium®/Core™ CPU options, and multi-point P-CAP or single-point resistive touchscreen to meet different application needs.