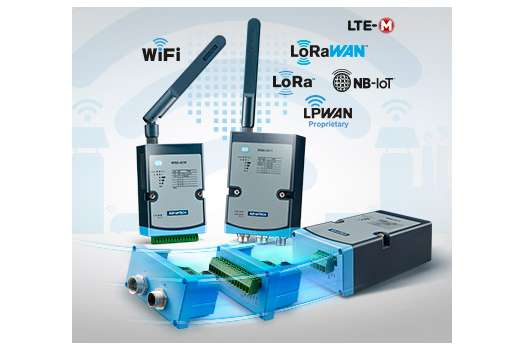 Remote I/O & wireless sensing modules
Advantech's WISE-4000 is a direct cloud access with no gateway and communication device needed. The device-to-cloud solution realizes the possibility for edge devices to pass data to cloud platforms directly. The WISE-4000 wireless sensor node (WSN) series leverages Wi-Fi, cellular and low-power wide-area network (LPWAN) technology to provide sensor-integrated nodes (WISE-4200 series), IP65-rated (ingress protection) enclosure nodes (WISE-4400 series) and solar-rechargeable nodes (WISE-4600 series).
The WISE-4000 Wireless Sensor Nodes are equipped with data collection, wireless transmission and various power input features aimed at industrial and outdoor applications such as factories, datacenters, food processing facilities, smart city infrastructure, agricultural irrigation equipment and renewable energy applications.
WISE-4000 series (Products in detail)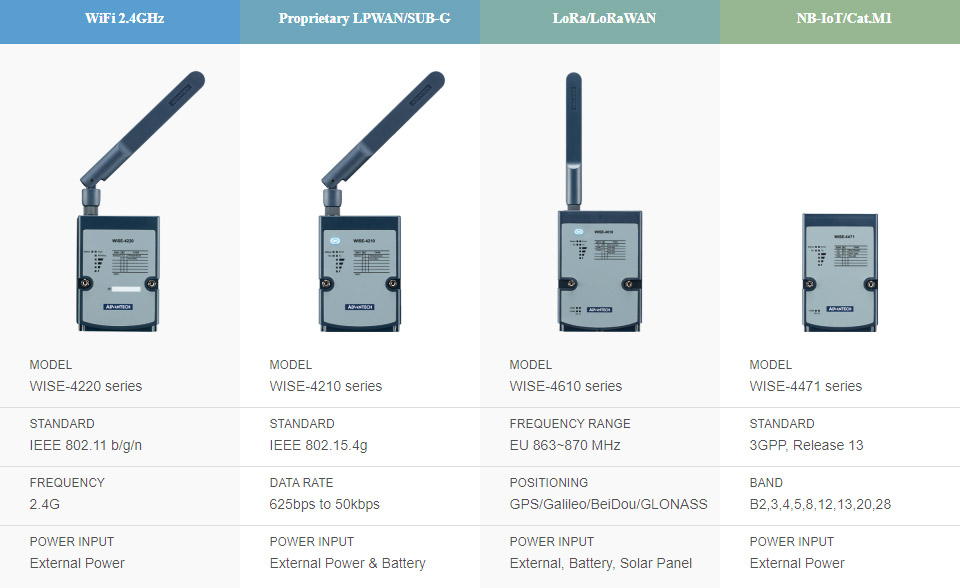 Product Features (Technology highlights)
Edge-to-Cloud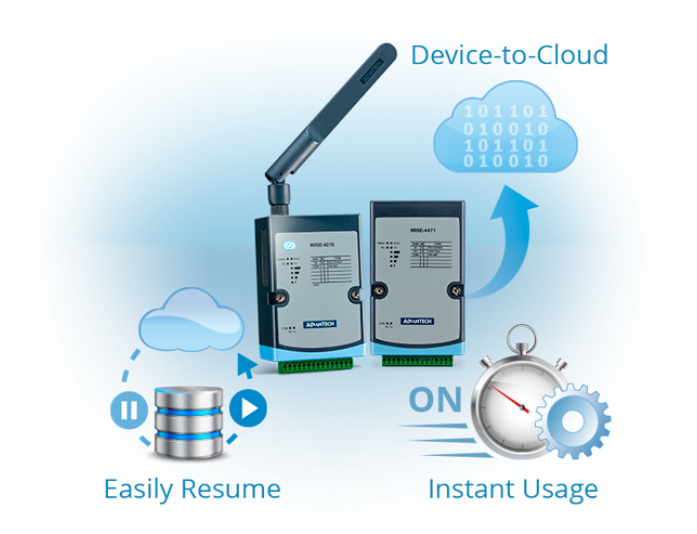 The WISE-4000 series supports multiple IoT communication protocols, such as MQTT, CoAP, or RESTful API for WEB use; allowing terminal sensor data to be passed directly to the cloud to reduce system construction costs for individual sites.
Local Data Storage
Reduce communication time and bandwidth
Plug-and-Play Functionality
Eliminates time-consuming configuration
Resume Breakpoint
Ensures connectivity and data retention
Edge Management with Cloud Integration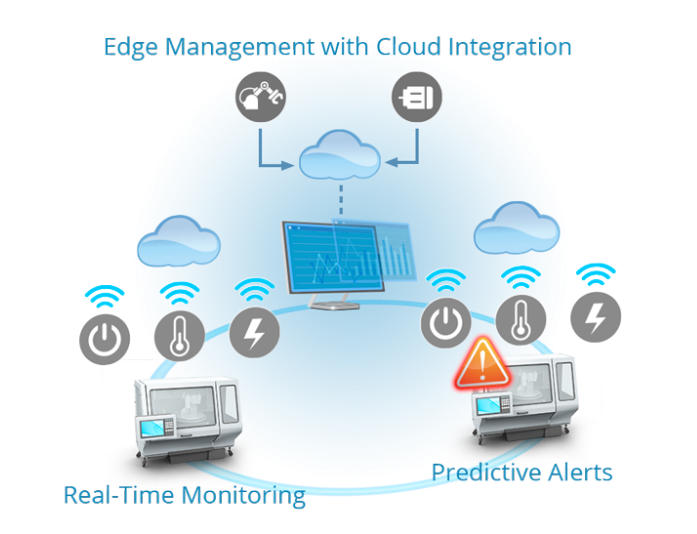 Status in Real Time
Cloud connectivity enables automatic equipment status monitoring in real time

Manage Remotely
Central management of environmental and equipment information at remote sites via a cloud platform

Predictive Maintenance
Performance prediction tools on the cloud platform help identify problems early
Wireless Communication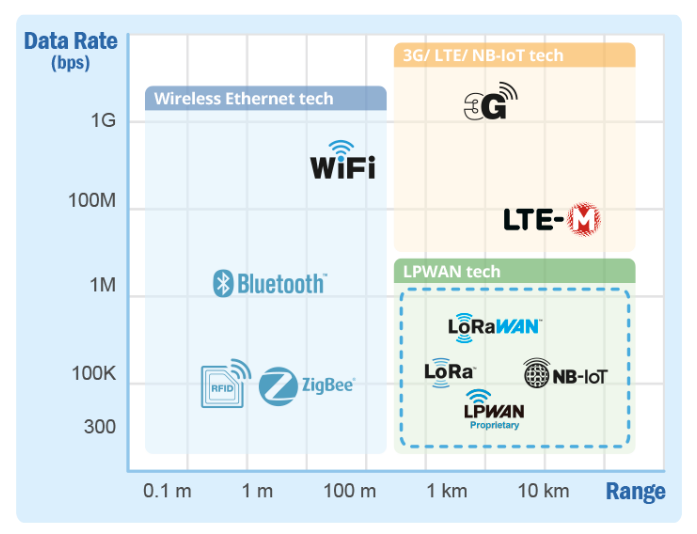 Advancements in IoT have led to the development of many wireless technologies that can be implemented in various hardware products. The WISE-4000 utilizes WiFi, Cat. NB1, Cat. M1 and LoRa/LoRaWAN to meet specific wireless communication requirements.
Wireless Ethernet Architecture
Simplest interface for IoT applications: easy integration with existing data and/or web servers

LPWAN Architecture
Applications requiring low-volume, long-range data transmission with a long battery life, minimal cost, and low levels of interference
Mounting options