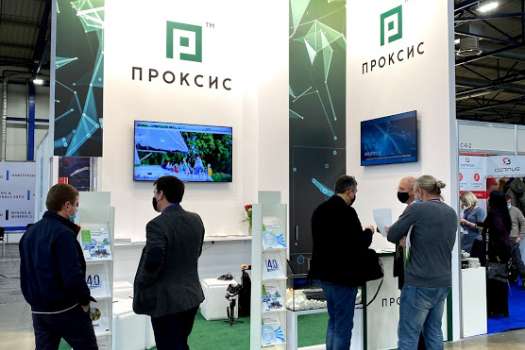 PROXIS™ presented modern protected industrial equipment
PROXIS™ participate at the exhibitions, which to dedicate modern technologies in automation annually.
PROXIS™ presentated their stand at the XVIII international exhibition "Power Engineering for Industry" 2020
The main theme of this exhibition was demonstration newly equipment and technologies, which designed to provide quality, reliability and thrift energetic systems for industry, building, farmaceutics, transport etc.
The base characteristics for modern equipment for industry automation is safety, damage resistance, ability to withstand aggressive environment
Such devices were demonstrated at the traditional interactive PROXIS ™ stand.
Each guest of the exhibition could be convinced of the quality and effectiveness of their protection, as well as receive expert advice from technical specialists.
Industrial computers, tablets and manipulators with protection up to IP69K - a small list of modern technological innovations presented by PROXIS ™ at this exhibition. You can familiarize yourself with other equipment at the PROXIS ™ office and even take it for testing for free!
PROXIS™:
5, Syretcka str, Kyiv, Ukraine, 04073