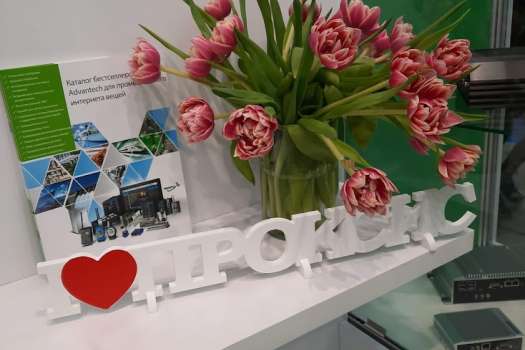 Post-release about participation in the annual specialized exhibition Energy in Industry 2021
On October 19 - 21, 2021 in Kiev at the International Exhibition Center (IEC), the international specialized exhibition "Energy in Industry - 2021" was held.
This year, the PROXIS™ exposition was dedicated to the topic of Highly productive computer systems.
These are modern powerful computer systems for industrial applications requiring high-speed operation, processing large amounts of information and graphic data, combined with industrial security.
The central exhibit was an ultra-modern powerful computer:
MIC-770 V2 by Advantech
MIC-770 V2 - one of the most powerful IIOT computers built on Intel® 10th Gen Xeon®/Core™. It is a modern modular system designed in a compact size and indispensable for applications that require powerful computing in a limited space. For those wishing to get acquainted with the computer, a demonstration of internal interfaces was held.
In addition to computers, switches were presented at the stand
The entire range of high-performance computer systems can be found here
The PROXIS™ team is responsible for the sanitary and epidemiological situation and all team members who were present at the exhibition have completed a full course of vaccination against COVID-19.
PROXIS™:
5, Syretcka str, Kyiv, Ukraine, 04073
+380 (67) 327-5977 (КС)
+380 (50) 317-5977 (МТС)
+380 (63) 607-5966 (life:)
+380 (44) 467-5977
+380 (44) 467-5978
ask@proxis.ua