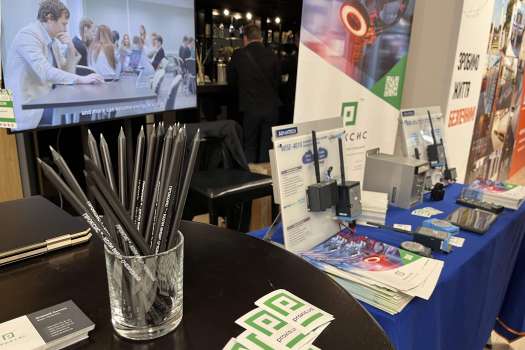 On May 17, the MERCURE CONGRESS CENTER hosted the Critical Infrastructure Security and Humanitarian Mine Action Forum.
The PROXIS™ team also participated in the event.
Security issues have been relevant at all times, but now, in a war, the risks for infrastructure are many times higher and require additional attention.
PROXIS™ presented samples of industrial equipment that can be used in the restoration of critical infrastructure and energy security of Ukraine.
Especially for this exhibition, a booklet with the most modern technological solutions from well-known manufacturers has been created
The structure of the collection was divided into 4 topics:
Each visitor to the booth could quickly get acquainted with the information corresponding to the area of his professional interest, as well as get advice on equipment from one of the PROXIS™ specialists.
Sergey Kryuchatov, Technical Director of PROXIS™, acted as a speaker on the topic "Technologies and solutions for the protection of critical infrastructure facilities"
PROXIS™:
5, Syretcka str, Kyiv, Ukraine, 04073
+380 (67) 327-5977 (КС)
+380 (50) 317-5977 (МТС)
+380 (63) 607-5966 (life:)
+380 (44) 467-5977
+380 (44) 599-5977