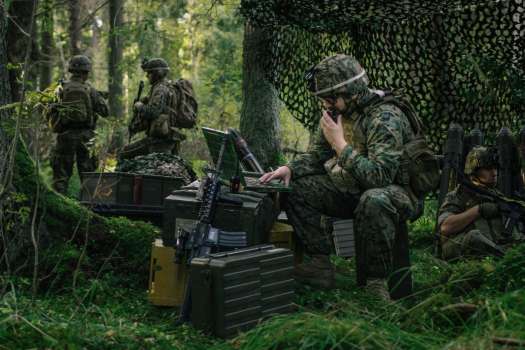 A selection of modern industrial equipment that can be useful for the Armed Forces of Ukraine
To fulfill the current tasks of the Armed Forces of Ukraine, high-quality logistics support is required at all levels of application - from optimizing the activities of headquarters to electronic warfare and other automated systems that ensure the prompt and effective management of troops and military assets.
Automation of these processes increases the efficiency of management, collection and delivery of up-to-date information, the validity of decisions, the quality of management and reduces the burden on the personnel involved.
In particular, their operation requires equipment that will operate under adverse conditions, so it must meet a number of criteria, such as:
durability, resistance to temperature extremes, vibration, shock, electromagnetic interference, compliance with MIL-STD-810.
The following brands and products may be useful for this area:
Compact AI computing system Vecow EAC-2000
Essential Rugged Computer Cincoze DV-1000
Military grade display Winmate R19L100-RKA3ML
18.5" panel PC ELGENS LPC-P185WAG
10" industrial-grade tablet Advantech PWS-872