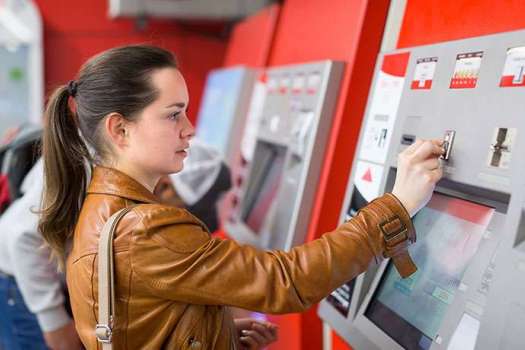 Building Reliable Efficient Ticket Vending Machines for Mexico's Metro
Background
Advantech's customer in this case is a large TVM manufacturer in Mexico. They were seeking an edge computer for installation within metro TVM kiosks. This edge computer needed enough computing power to process data on the kiosk. It also required enough storage space to store transaction and surveillance video data locally before uploading it to the cloud. As TVM kiosks leverage a diverse selection of components — eg. printers, card readers, cameras, microphones, keypads, displays, and/or scanners — they require an equally diverse selection of I/O. Analogously, as TVM are often installed across numerous, disparate locations, they accrue high manpower and maintenance costs. This makes effective remote management software important.
Advantech Solutions
Advantech's ARK-3531 was the obvious choice for this TVM application. ARK-3531 adapts a socket type CPU design that enables users to choose the 9th Gen Intel® Core™ processor that accommodates their computing power requirements. Moreover, ARK-3531 supports a maximum of three storage devices (2 x HDD/SSD; 1 x SATA) for massive, local data storage. Likewise, its M.2 interface supports Wi-Fi modules and thus enables the TVM to connect to the cloud seamlessly. It is also equipped with versatile I/Os including 2 x USB 3.1, 6 x USB 3.0 and 8 x COM ports support 22+ connections with devices such as LCD display, barcode scanner, camera, and many more.
In addition, administrators can use integrated Advantech DeviceOn/Kiosk+ software to remotely monitor, control, and manage ticket kiosks located in different stations. Indeed, they can survey ticket output and the cash flow, conduct debugging and maintenance, and upgrade the firmware and software. Advantech DeviceOn/Kiosk+ has integrated McAfee Whitelist and Acronis recovery functions that enhance data security.
System Diagram