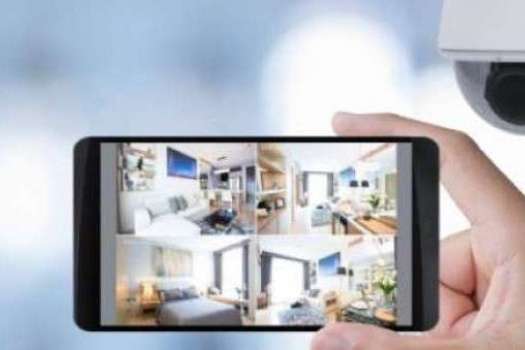 Edge AI Security System Based on Standard IP Video Cameras
Most home and business owners have regular security cameras installed in their premises. These cameras record all activities and provide an historical video record. But these cameras cannot provide real-time analysis and in most cases you will need to install a security system in addition to the cameras in order to better protect your assets with precise event triggers and real time alarm notifications. Another problem is these standard security systems can also cause false alarms caused by stray animals randomly walking cameras at night, and they may have issues with poor quality sensors that need to operate 24/7/365 in all temperatures and environments. But what if you could use your own regular cameras in real time get alert and event notifications with a time stamp and a photo? And what if the system could even identify if this was a real threat or a false alarm and record those events as evidence?
By using Edge AI, video streams from regular cameras can be analyzed in real time at the network edge and used to make critical security decisions. They can detect if triggered events are true intrusions or just false alarms, and they can instantly send notifications directly to your mobile phone with recorded video and pictures. Best of all, there is no additional cost on a security system, no expensive installation of sensors, and no high maintenance costs, this is the perfect solution for using your pre-installed security cameras to keep your family and assets safe.
System Requirements
This project was initiated as a result of real market needs for the capability to leverage simple, standard, inexpensive security and surveillance equipment and systems into smart security system running special AI software. This project customer was looking for ways to boost personal security, at the same time as providing end users with a highly reliable, low cost security surveillance system that minimized false alerts and crucially, sent out real-time warning alerts as soon as any serious events were detected.
System Description
The security system consisted of four layers. The first layer was represented by consumer grade IP cameras. Four cameras stream video to the second layer, where the customer's software running on Advantech MIC-710AI, processes frames in real time and performs visual recognition to detect suspicious targets. If any events are triggered, the third layer immediately receives all the required data to compile a user warning alert. The alert is then delivered to the user via a mobile application, which is the fourth layer.
Project Implementation
Devices on the first two layers operate in the same network. The analytical software receives real time streaming protocol (RTSP) streams from cameras and uses the power of the Advantech MIC-710AI with NVIDIA Jetson Nano to detect suspicious events via its deep neural network processing. A highly intelligent and sophisticated software pipeline was developed for exploiting the many accelerated technologies offered by NVIDIA for their embedded devices, and this allowed them to reliably process four camera streams, simultaneously, in real time. The cloud part of the system provided the means to store and carry through all the notifications sent by the edge camera devices. This layer also has a website which allows clients to add users to the system, setup cameras, and select any camera for a region of interest (ROI) close up scan. The fourth layer, in addition to its main functionality allows refined definition to fine-tune notification behaviors for each camera (motion detection, face recognition, light sensitivity, event schedules, etc.).
Why Advantech
Advantech provided the customer with a complete product package that included all the elements required to build an upgraded system directly to the customer. An important sales feature was the customer's ability to just concentrate on software development whilst relying on Advantech for the hardware manufacturing and integration parts.
For the customer, this meant cost savings, quality assurance, with strong after sales technical and service support. There were several advantages for choosing Advantech for this project:
Compliance with international standards.
Reliability of systems and field tested performance
Certified products and stable production and supply
Warranty and after sale customer support.