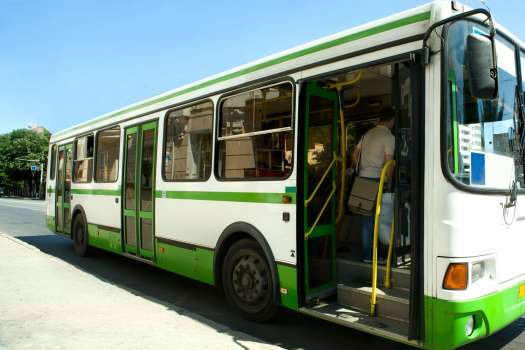 Enhancing Vehicle Security with Mobile Video Surveillance
Mobile/In-vehicle surveillance market is changing and fast catching up with new technological advancements. One of the key components in this industry is the IP camera solution which is migrating from traditional analog to IP solutions. In addition to IP cameras, the mobile NVR (Network Video Recorders) computers are another key element. Mobile NVR solutions offer high quality, flexibility, scalability, easy installation, and compatibility with the changing and critical needs of customers. They increase personal safety and prevent vandalism.
Challenges
With mobile NVR solutions, robustness, wide operating temperature support, compact and solid design with wireless options (WiFi/3G/4G) are basic requirements. To connect to an IP camera, PoE (Power over Ethernet) is a must. This allows a single cable to provide both data connection and electric power to devices, which makes ease of installation and less cabling. And not forgetting video capability to provide live views, recording, and slow video analytics.
Solution
Advantech's ARK-2250V Modular Fanless Embedded Computer for transportation is designs with extendable mechanical design. It's perfect for the complex system requirements of the vehicle and rolling stock markets. ARK-2250V features Intel 6th gen Core i5/i7 processors, delivering the necessary computing and graphics power to easily perform real-time video transcoding. Dual memory channel support helps optimize software transcoding efficiency, and various display outputs are available up to ultra HD.
Transportation Certification
In order to ensure transportation systems run stably in harsh environments, all series are certified by E-mark, EN50155, EN50121, IEC 61373, or 5M3 certifications. Depending on different usage scenarios, the maximum operating temperature can reach -40~70 °C with a fanless cooling system.
Flexible Optional Configurations
Because customers face different hardware requirements from end users, our transportation solutions provide flexible optional configurations. To fulfill surveillance applications, our systems can provide up to 8 x PoE ports for IP camera connection through a single cable so customers can save time and money on installation. For in-vehicle infotainment servers, our systems can extend wireless communication to cover WiFi, 3G, or LTE requirements. Sometimes storage is a critical issue for mobile devices, and due to outside operation, data/video recording could last as long as 15/30/60days, so ARK-2250V provides different SATA configurations such as, 1 x mSATA + 1x SATA, or 1x mSATA + 2x SATA.