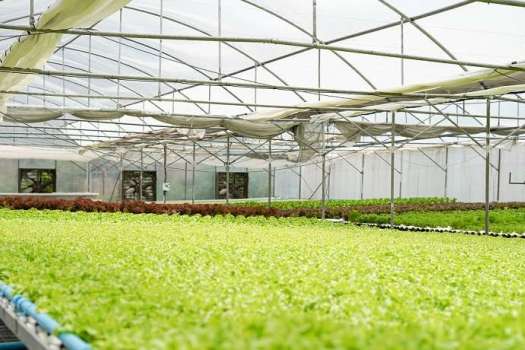 Intelligent Agriculture to Digitalize the Orchid Industry
Taiwan is the second-largest exporter of orchids in the world, with one out of every three orchids coming from Taiwan, with approximately NT$6 billion in production value each year. Through decades of industrial and technological development, the Taiwanese orchid industry has continued to strengthen its foothold in the global orchid market. As the agricultural industry gradually adopts digital technologies to reduce costs and improve yields, the orchid industry is facing fiercer competition. Choosing the most cost-effective digital technology to manage orchid production and distribution has become the biggest challenge for the industry.
System Requirements
Many plantations and greenhouses were established decades ago. In the process of digital transformation, various sensor monitors and intelligent computing processors have been installed in greenhouses, and a large amount of monitoring data is transmitted to remote monitoring and management centers through network communication equipment. Physical wiring is more reliable for data collection and long distance transmission; however, the cost of physical wiring in the form of fiber optic and network cables is very high. Considering the needs of users and budget constraints, the Advantech team suggested using 'twisted-pair cables' that had been buried underground for decades for long-distance transmission. Then, they would use the Advantech Long Reach Ethernet Extender IMC-150LPC to connect to an Ethernet network to achieve the lowest total cost and the quickest results for this agricultural greenhouse application.
System Description
The Advantech IMC-150LPC Ethernet Extender supports long reach Ethernet transmission technology, using existing twisted pair cables to transmit a large amount of environmental and floral data collected from greenhouses to a remote control center. The manager of the control center can easily monitor the current status of each greenhouse remotely through a 'one-to-many' relationship, eliminating the need for commute time. This also reduces the number of unnecessary inspections, thus significantly reducing labor, material, and other costs to achieve highly effective central management.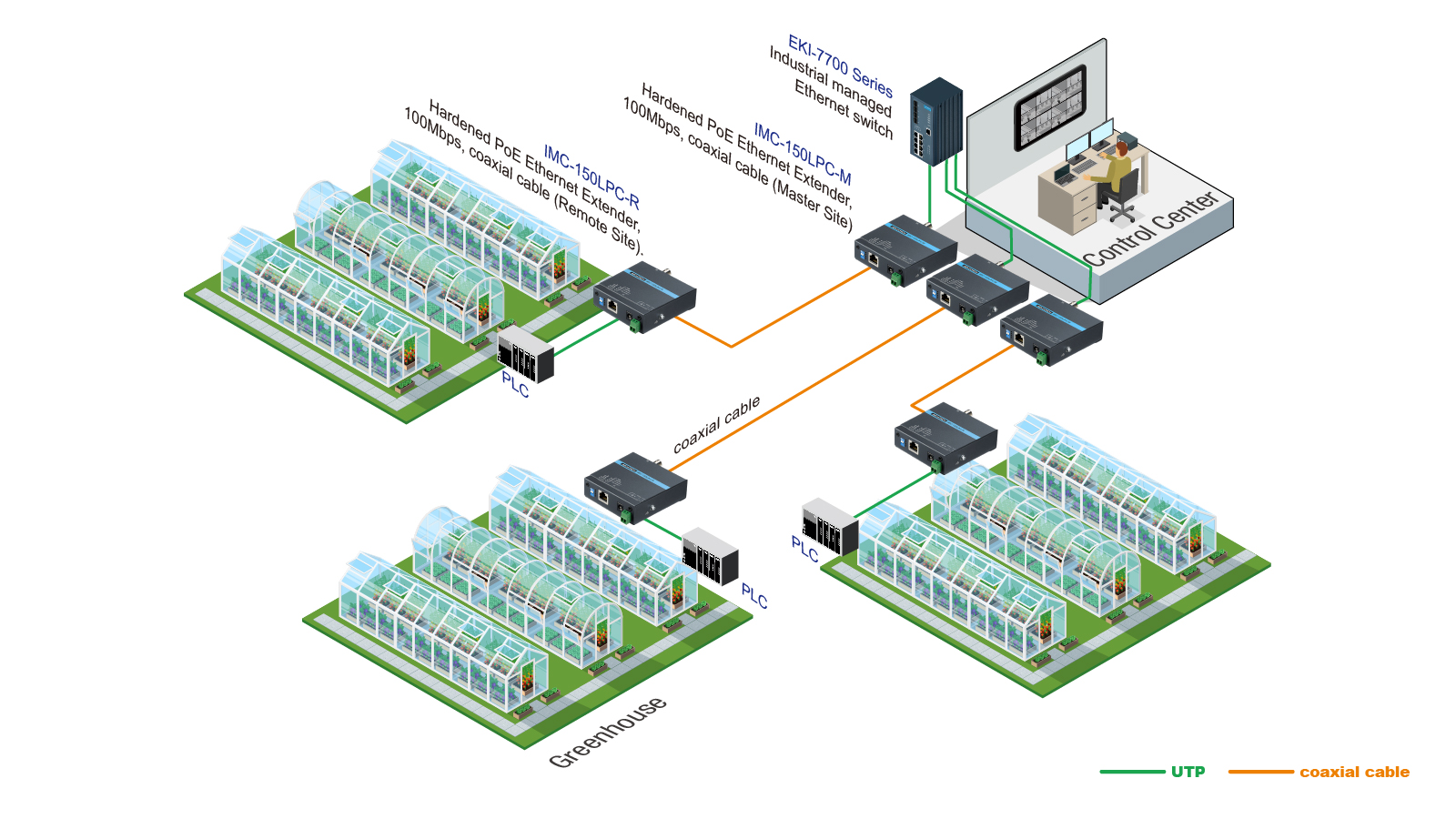 Why Advantech
Advantech offers a complete range of long-distance transmission options to meet the data transmission needs between greenhouses and control centers through Ethernet transmission.
The IMC-150LPC Ethernet Extender supports up to 1000 meters data transmission to meet customers' long-distance transmission needs.
Related Products:
EKI-7712E-4FI
EKI-7712G-4FMPI