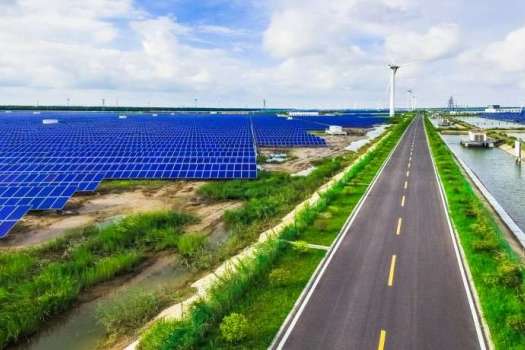 Introduction of intelligent monitoring and energy management systems
Project introduction
Mirai Electronics has chosen Advantech to be its strategic partner in many remote energy monitoring and management projects. This partnership has helped customers better utilize energy consumption, improve maintenance efficiency, and cut down overall costs. Together, they contribute to developing a sustainable future for Singapore.
Project overview
As a city-state with limited land and resources, Singapore imports almost all its energy needs. According to the 2018–2019 annual report from the Energy Market Authority (EMA) of Singapore, gas is a key energy resource for the city-state, as it is used to generate about 95% of electricity there. For many years, the EMA has been dedicated to seeking smart energy solutions and achieving a sustainable future for Singapore. One of the four solutions promoted by the EMA is solar power. Solar adoption rose to around 226 MWp in Q1 2019. Singapore is expected to reach the committed solar PV capacity of 350 MWp by end of 2020, and 1 GWp beyond 2020. And thanks to Singapore's latest energy policy, many buildings and facility owners are aware of the importance of energy monitoring and management. For example, Mirai Electronics and Advantech have worked hand-in-hand and have been involved in many energy-related government programs, as well as building and facility management projects.
Complementary strengths deliver successful projects
Based in Singapore, Mirai Electronics offers professional hardware and software solutions, as well as system integration and installation services in the field of smart energy monitoring and management. Their mission is to improve sustainability through better energy and environment monitoring and management. As a participant in many EMA programs, such as, "The Intelligent Energy System Pilot" and the "Energy Grid 2.0 Programme," their extensive expertise in solution design, project implementation, and service provision is why many companies in different industries, including several energy companies, have selected them as their energy and facility management solution vendor.
Being Mirai Electronics' strategic partner, Advantech offers a wide range of edge computing devices, AI solutions, wireless connectivity solutions, embedded boards, industrial peripherals, and customization services. One notable smart energy monitoring and management project that Mirai Electronics carried out using Advantech's solutions was to provide a real-time PV monitoring system to YTL Power Seraya Pte. Limited, a Singapore-based energy company.
Compared to traditional power stations, the solar PV stations encountered multiple challenges involving operations and maintenance. The most prominent of those challenges was minimizing the time and labor required for inspecting and maintaining smaller power stations dispersed across the city-state. Mirai Electronics and Advantech joined forces and delivered a comprehensive solution to the customer.
Dedicated remote monitoring and management platform for energy companies
The solar PV generators at YTL Power Seraya were located in two sites and consisted of ten inverters and four energy meters, all of which needed to be remotely monitored from the corporate office. In this project, Advantech's UNO-2484 Embedded Automation Computer served as a basis for data acquisition, data transmission, and edge management architecture. Mr. Bhanushali Kalpesh Trikamdas, Product Development Manager of Mirai Electronics, mentioned, "The UNO-2484 was connected to all sensors, meters, and inverters. It functioned as a stand-alone node or as a sub-node of a larger electrical Supervisory Control and Data Acquisition (SCADA) system. Should network connectivity be lost, the UNO-2484 saves and pushes data from during the outage period to the cloud." Several Advantech ADAM series Remote I/O and Wireless Sensing Modules were integrated with the inverters, power meters, and other energy management-related sensors used for data acquisition. The UNO-2484, ADAM modules, and server were linked together for data transmission via an Advantech network switch.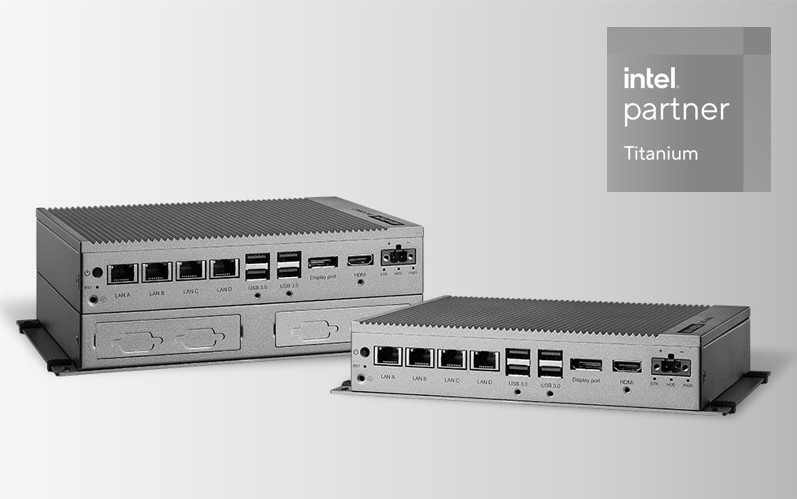 In the corporate office, Advantech's powerful browser-based SCADA software and management platform, WebAccess/SCADA, was used for centralized monitoring through various dashboards that were created for data visualization. The WebAccess/SCADA dashboard provides information such as power generation, power capacity, revenue statistics, energy consumption, power storage facility status, and real-time alert notifications. Mr. Trikamdas commented, "This has helped to lower downtimes, maximize solar power output efficiency, and perform predictive maintenance. In addition, the WebAccess/SCADA platform can be easily expanded if YTL Power Seraya builds more sites going forward."
Mr. Trikamdas told us that apart from offering a wide-range of hardware solutions and dedicated management software to the E&E sector, Advantech's global reputation and local technical and after-sale support, as well as reasonable pricing were also the main reasons for Mirai Electronics to choose Advantech as their strategic partner. Using its extensive experience in the E&E sector, Advantech has helped Mirai Electronics implement remote energy monitoring and management systems for many other customers, not only in the E&E sector, but also in many different industries, from manufacturing to food and beverage, hospitality, retail, aviation, and many others. By improving power generation efficiency and security management, users of Advantech's total solutions can become more sustainable while cutting their costs.