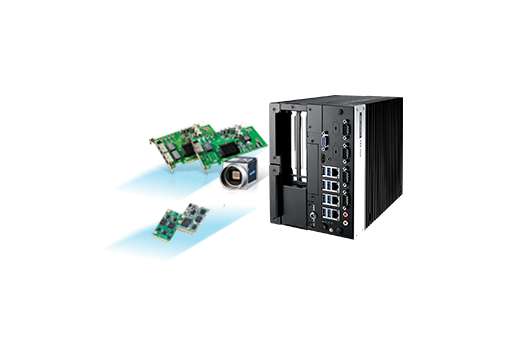 Designs and Services Accelerating IoT Deployment
Edge Intelligence will be the key factor in delivering AIoT growth. To empower various AIoT applications on the edge, Advantech offers a diverse range of fanless embedded computers with individual features like high-performance processors or ultra-small designs. These embedded computers utilize ruggedized construction to ensure reliability in environments with harsh temperatures and vibration. Advantech's internationally certified modular designs support flexible I/O extension. Using Advantech's fanless embedded computers, integration services, and management software, customers can quickly transform ideas into AIoT solutions.
Outstanding Design for AIoT Applications
Fanless Design
Proven Ruggedness
Wide-Temperature Operation
Modular Design

Excellent passive cooling for operation in dusty environments
High stability and outstanding MTBF

Wide range power input 9 ~ 36VDC
Mechanical protection withstands up to 3g vibration and 30g shock
EMC & safety certifications

Operates in conditions ranging between -30 ~ 70 °C with certified industrial-grade components
Patented thermal design for Core™ i computing solutions

Supports diverse expansion with I/O, display, communication, or customized interfaces
Diverse Products and Expansions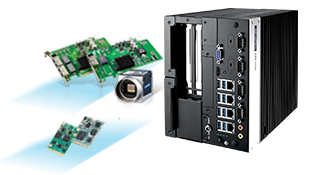 ARK-3000 Series: High Performance Computing
Primary applications: transportation, IoT middle server, automation
High performance powered by Intel® Core™ i/Xeon®
Multiple I/O for multifunction machines
Disk support options for Intel® RAID
Flexible PCI/PCIe expansion options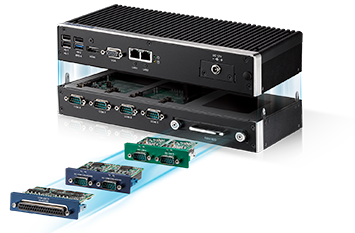 ARK-2000 Series: Compact Design and Easy I/O Flexibility
Primary applications: kiosks and equipment building
Medium-to-high performance
Versatile I/O for equipment integration
Supports iDoor/ARK Plus modules, adaptable to over 100 system configurations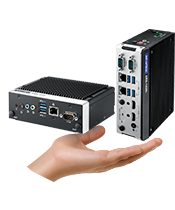 ARK-1000: Ultra-Small Design
Primary applications: kiosks and automation
Palm-sized design
Low power consumption
Supports optional iDoor/Power modules
Wi-Fi kit support (available for specific models)
Star Products:
ARK-3530F: Intel®Xeon® E3 / Core™ i3/i5/i7 LGA1151 Modular Expansion Fanless Box PC
ARK-3531: Intel® 8th and 9th Gen Core™ i3/i5/i7/i9 LGA1151 Fanless Box PC
ARK-2232L:Intel® Atom® E3940 SoC Modular Fanless Box PC

ARK-10: Ultra Slim Fanless PC ARK-10 on Intel® Celeron J1900 Quad Core SoC with Dual GbE and Dual COM

ARK-11:Intel Celeron N3350 DC SoC with 4K Dual HDMI/Dual LAN/M.2 DIN-Rail
Built-In Management Software
As IoT applications continue expanding, device management is now more important than ever. Advantech DeviceOn software provides an intelligent networking and AI-based detection solution for device monitoring and predictive maintenance that ensures stable operation and convenient management for IoT devices. All ARK platforms are bundled with DeviceOn to enable edge device management.
Device Management
Connectivity Service
Edge Intelligence
System Security

Device Monitoring & Diagnostics
Device Onboarding & Registration

Industrial Protocol Connectivity
Plug-n-Play Peripherals

Real-Time Data Processing
Data Analysis & Filtering

McAfee Threat Protection
Acronis Backup Recovery