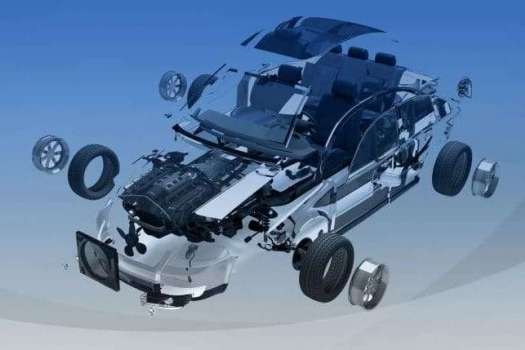 Advantech's Embedded Hardware Solution for Data Management
System Requirements
The customer previously employed a pen and paper control system. Consequently, maintenance personnel and production directors were often unaware of any production issues until a report was processed – which typically occurred a full 12 hours after the problem had arisen. This proved highly inefficient: whenever one of the presses went down, the factory lost money. To address this, maintenance staff required a system that could quickly locate and diagnose problems in order to rapidly get production back on-line.
The customer wanted to track all production parts and orders throughout the workflow while maintaining the alarm status of the machines (17 signals in total). To help the customer, the system integrator needed affordable, industrial-grade hardware to connect the signal output by the stamping presses. Moreover, the hardware needed to be flexible and powerful enough for customized software installation.
System Description
Each press was older than 20 years. One of them was controlled by customized electronic boards, while the other used a PLC. Media converters were utilized to convert all signals and protocols to Modbus. To acquire analog signals from the electronic boards, Advantech's UNO-2272-J2AE palm-sized automation computer was used. Advantech's UNO-2000 series of Embedded Automation Computers feature specific functions like field protocol recognition and they are suitable for data gateway, concentrator and data server applications. The performance model shortens development time and offers multiple networking interfaces to fulfill a diverse range of requirements.
Project Implementation
UNO-2272G-J2AE – Intel® Atom™ Palm-Size Automation Computer with 1 x GbE, 2 x mPCIe, VGA/HDMI
ADAM-4017 – 8-channel Analog Input Module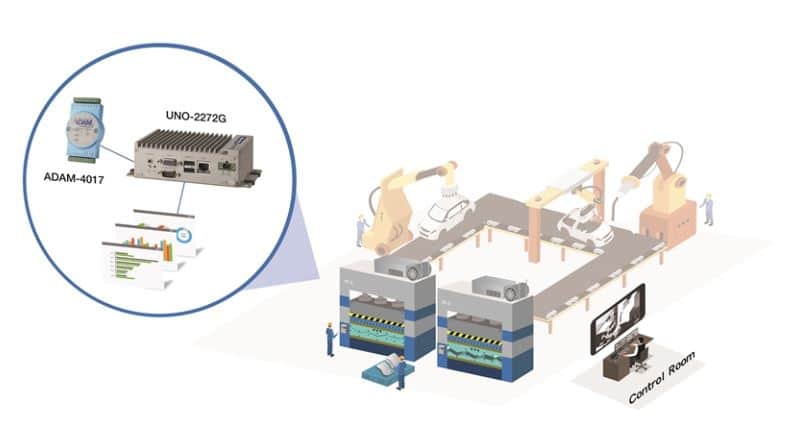 Conclusion
Advantech's products were selected because the price and features were viewed as the best value compared to other market options. The system integrator was able to help the customer by leveraging the computer power, industrial-grade specifications and connection possibilities of Advantech's products. In particular, the UNO-2272G was a perfect fit for this project because of its flexible connection options. The Ethernet capability of Modbus TCP/IP, coupled with its processing and storage capabilities, allowed it to run a linux distribution system in addition to the customer's own software. Moreover, the UNO-2272G's compact size and rugged design made it particularly suitable for factory environment.