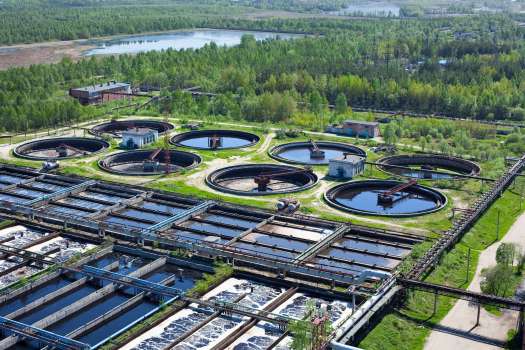 Intelligent water management and monitoring system
Introduction
In the era of the Internet of Things, it became possible to create a water supply management and monitoring system for a pumping station. So, pumping stations are important components of the water supply network, ensure the operability of the water supply system, as well as the outflow of liquid during the flood season, thereby protecting people from floods. Modern technologies can reduce resources for the operation of the water supply system and implement unmanned monitoring of its performance. The introduction of a water supply management system allows monitoring the operation of the pumping station, as well as recording performance indicators, which is a source of information when servicing equipment and increases the efficiency of system management.
System features
Data transmission via GPRS, regular data upload to a centralized control room.
Events have their own NTP timeline.
Supports the function of sending data to several addresses.
Data protection in case of violation of communication integrity, as well as replenishment of lost information in troubleshooting.
Remote status monitoring and system updates.
System description
The open system architecture of the ADAM-3600 makes it easy to create a GPRS remote communication system; the built-in I / O can be used to control parameters such as current strength, voltage and frequency, as well as start / stop status of the pump, pressure and flow rate at the input and output, level and water quality at the outlet and intake valve. The embedded Linux real-time operating system can be used to calibrate time over a local network or GPS. The ADAM-3600 is also equipped with an SD card that stores data and prevents loss of information in case of communication disruptions, as well as provides data recovery. The ADAM-3600 has iRTU Studio software for remote configuration, enhancement and system upgrades, which significantly reduces maintenance costs.
Project Composition
ADAM-3600-C2G: Wireless Intelligent Remote I / O Terminal: 8AI / 8DI / 4DO / 4-Slot Expansion Wireless Intelligent RTU
Advantech WebAccess: SCADA browser-type system
IPC 610H: industrial PC with LED indication on the front panel
System Architecture