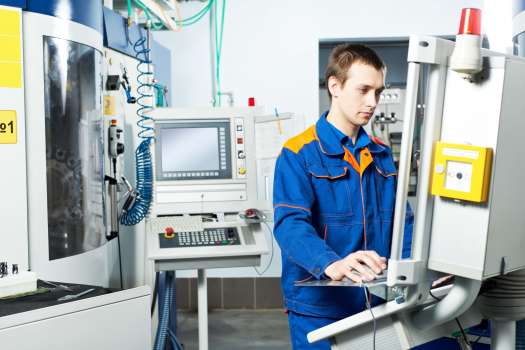 Plastic Injection Molding Facilities Got Digital Transformation
Introduction
Many traditional plastic manufacturing plants determine the uptime and availability rate of their equipment via manual recordings, so data accuracy and precision, as well as careless errors or bad practices can undermine the accuracy of data. Compared with many other industries, it is more difficult to implement IoT-based intelligent manufacturing and management in these traditional manufacturing plants, because many legacy machines in these plants are still void of digital controllers.
Sunstige is an IT company commissioned by one of Taiwan's most renowned plastic injection molding service providers, which supplies IoT solutions designed to break down the barriers many traditional manufacturing plants have faced on their road to Industry 4.0 manufacturing and management. Targeting injection molding machines in plastics manufacturing plants, Sunstige has partnered with Advantech in working out a solution which seeks to collect data from the tri-color lights ancillary to the machines in order to understand the operational status of the machines. For LED tri-light devices, red lights usually signify breakdowns; yellow lights stand for downtime; while green lights signify uptime. The time and color signals are collected and sent to a field edge server for analysis of availability and archiving of records.
The monitoring system manages to provide objective and scientific statistical data as a basis for insightful decision making to help improve asset management. This innovative status monitoring system can be replicated and deployed to many traditional manufacturing plants and used to collect operational data in a non-intrusive way with minimal time and cost for installation, giving the manufacturers an economic efficient tool to upgrade their facilities, thereby facilitating industrial transformation and progress of their traditional manufacturing factories.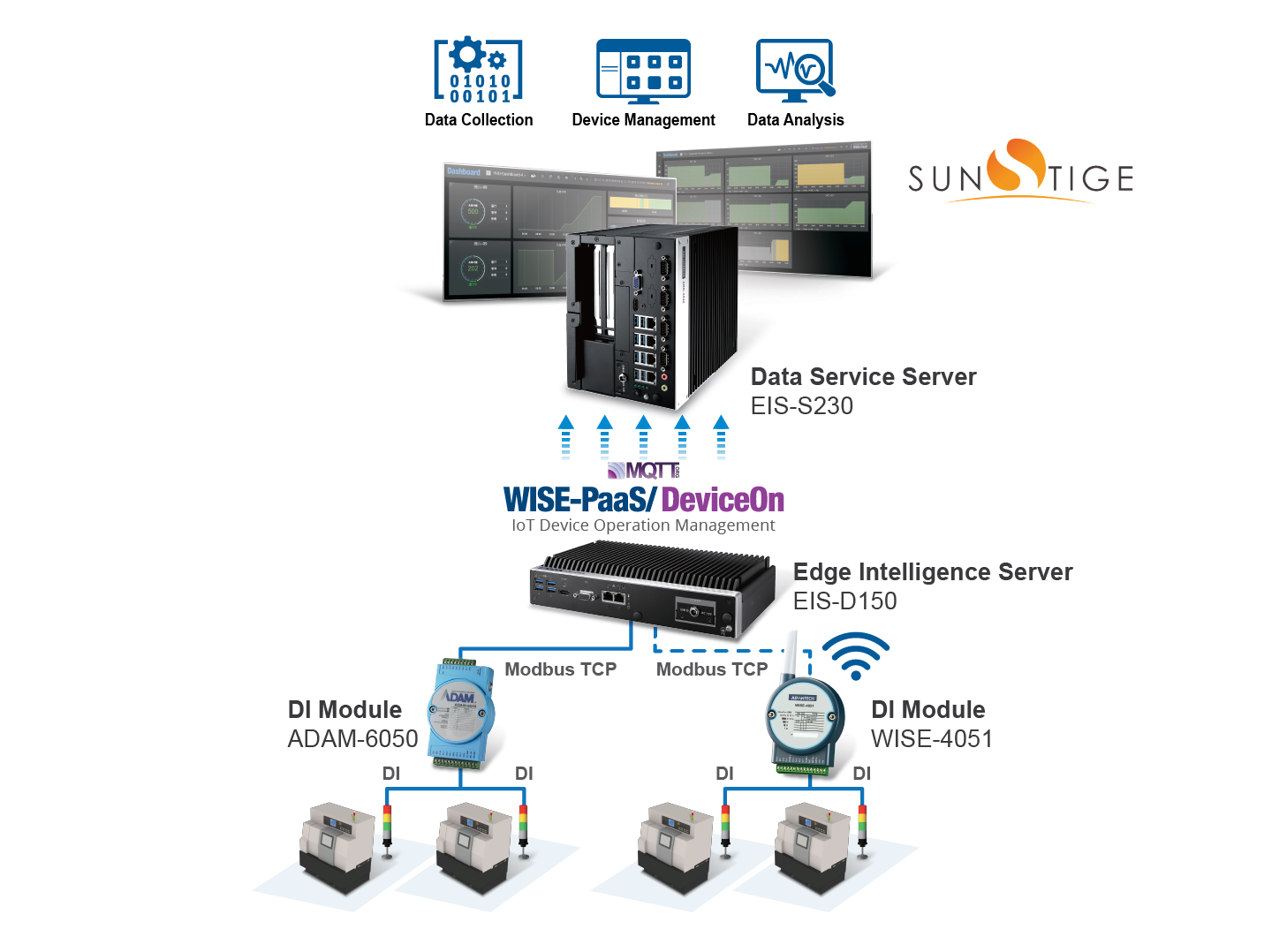 Application Requirements
As most plastic injection molding factories use old legacy machines which have no digital controllers for data collection, they had to deploy sensors and add-on data modules to collect color and time signals from all the tri-color lights. The acquired data was then transmitted to an edge server for analysis. Because this edge server has to integrate whole-plant data, it needed to provide several key functions including, IoT gateway and database functions at the same time. It also provided high performance processing, multiple I/O ports, and pre-installed software for data visualization and device management. This allowed management to oversee all operations and make more informed data-driven decision-making processes.
Solution
The Advantech EIS-D150 edge intelligence server is a high-end edge intelligent server running on a 6th generation Intel U Series i5 processor with 4GB RAM and 64GB SSD. Furthermore, EIS-D150 provides multiple I/O ports, which were used to connect up to 20 Advantech ADAM-6050 or WISE-4051 data acquisition modules. The customer only had to deploy one unit to integrate data from all machines across the whole plant, saving a lot of deployment cost. ADAM-6050 is an Advantech DAQ offering which transmits data via Ethernet, and WISE-4051 via wireless, and both providing flexible options for users depending on the networking establishment in the field.
All Advantech EIS servers are pre-installed with WISE-PaaS/DeviceOn device management software platform. WISE-PaaS/DeviceOn contains many useful development tools, including APIs for system designers to develop plug-ins for converting different field communication protocols into an IoT-standard language, allowing the server to perform as an IoT gateway in addition to a database with edge analyses functions. The IoT software platform also provides a dashboard creator tool for creating visualized data.
All-in-all, it proved to be an ideal computing solution for their machine monitoring system requirements and provided quick connection with the company's upper tier information systems to provide basis for decision makings on how to improve productivity, asset investment, and management.
Benefits
Provides a non-intrusive, easy and quick way to obtain machine operations data which otherwise is difficult to obtain using traditional manufacturing methods.
No need to change customer's equipment to implement machine monitoring.
Replaces traditional manual recordings with IT methods for obtaining equipment availability values and real-time production monitoring with fewer errors.
Helps upgrade equipment in traditional manufacturing factories and lowers the entry level for them to implement IoT-based Industrial transformation.
Enjoy the benefits of data-driven decision makings, including more effective equipment investment and higher equipment uptime and availability with improved productivity