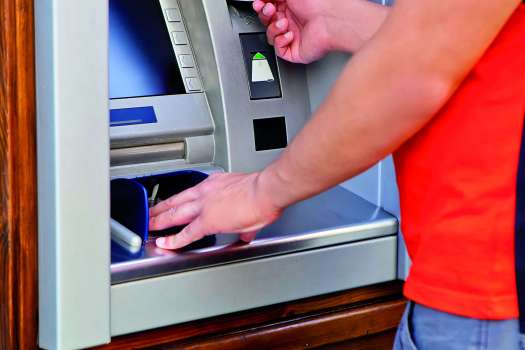 Auto Teller Machine in EMEA
Introduction
ATMs extend bank services 24/7 including cash withdrawals, balances, deposits, payments, and more. Due to increasing banking service requests, more devices and services are being connected to ATMs. Not surprisingly, data security is becoming a crucial issue not only for data protection but also for data backups and storage.
Requirements and Solution
A system integration company based in Korea was looking for an ATM solution in banks which needed 12 USB ports for I/O expansion, a hardware RAID for data security, and triple display support for multiple information screens. In addition, various mounting kits were required to fit different installation needs.
Advantech EPC-B2274 provided 12 USB ports which were required for this project. An additional 2-4 USB ports could be expanded via the mini-PCI module. In addition, by using the Intel® Gen 7.5 graphics core architecture which supports 3 independent and simultaneous displays, it could display both internal and external information to users. In order to avoid single HDD failures crashing the system, and to enhance data security, two HDDs and a PCIe RAID card with RAID 0 for data backup storage were installed. Wireless module connectivity facilitated minimum cabling and created the flexibility to connect more devices for confidential data and VPN. Moreover, by building in Advantech's WISE-PaaS/RMM IoT remote management software for centralized management, the customer enjoyed better device status prediction and maintenance, high availability and connectivity.
EPC-B2274 Features
Multiple device connections via 12 USB ports
RAID OS protection via PCIe x16 expansion capability
EPC-B2274 customization for 8 external USB Mini-card Wifi and BT module connectivity for private data
Supports Wall/VESA rack mounting kit