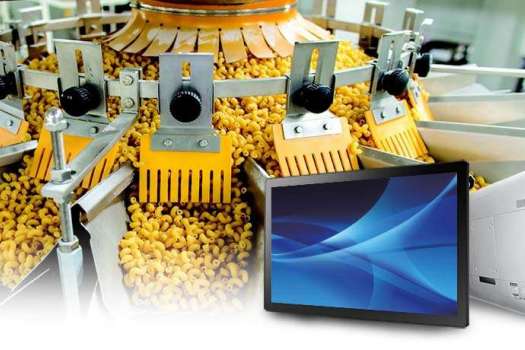 UTC-120 Completes Industry 4.0 Digitalization of Molino di Ferro in Italy
Project Introduction
Molino di Ferro, based in Vedelago, is a gluten-free pasta manufacturer and one of the few gluten-free pasta factories that processes maize exclusively for food. Some of their high-quality end products include polenta, pasta, biscuits, and bread alternatives. In terms of production, the Molino di Ferro factory previously used paper and semi-paper data collecting for several years. This was partly enhanced with the use of management system processes built by the well-known Rimini-based software business NTS Informatica. With the help of Zuffellato Technologies of Ferrara, a software and IT services company for small to medium-sized enterprises, Molino di Ferro started to digitalize various manufacturing processes such as handling, traceability and material management. Like any artisan factory, the Molino di Ferro company started with the need to digitise the factory from an Industry 4.0 perspective. Specifically, they wanted to make its factory processes more efficient and reliable because of the problems they faced with space, accessibility and difficulty in keeping the environment clean from dust. Following the purchase of the new production line, Molino di Ferro also chose to equip itself with a factory management solution.
Solution
The decision to deploy a complete manufacturing execution system (MES), which is essential for the full implementation of the digital factory, was a turning point in the Industry 4.0 transition. This necessity came from the fact that the whole manufacturing equipment of the factory was upgraded after the purchase of the new production line. As a result, the factory needed to use MES as a tool to complete the overall process of digitisation.
Molino di Ferro received a comprehensive solution, ensuring the lifespan of the implemented resources. Thanks to the management of production data rather than machinery, using Opera MES production software in combination with Advantech hardware, which is perfect for expressing its full potential.
Due to all of these features, UTC-120 makes is easier for operators to get an understanding of the current status of the hardware. Advantech's UTC-120 All-in-One touch computers were chosen. They are able to dissipate heat without the aid of forced ventilation systems. This feature combined with high screen resolution, colour brilliance, luminance and touch precision convinced the Vedelagobased company to choose Advantech's devices.
The combination of Opera MES and Advantech hardware was crucial to the success of the project because it allowed both solutions to express the best of their respective features in the factory environment. The new digitized factory system has made the Molino di Ferro company's work more effective, because it can now keep track of every factory process in real-time. In addition, plant operators can rely on user-friendly technology that can be accessed directly from their Advantech All-in-One at any time.
Benefits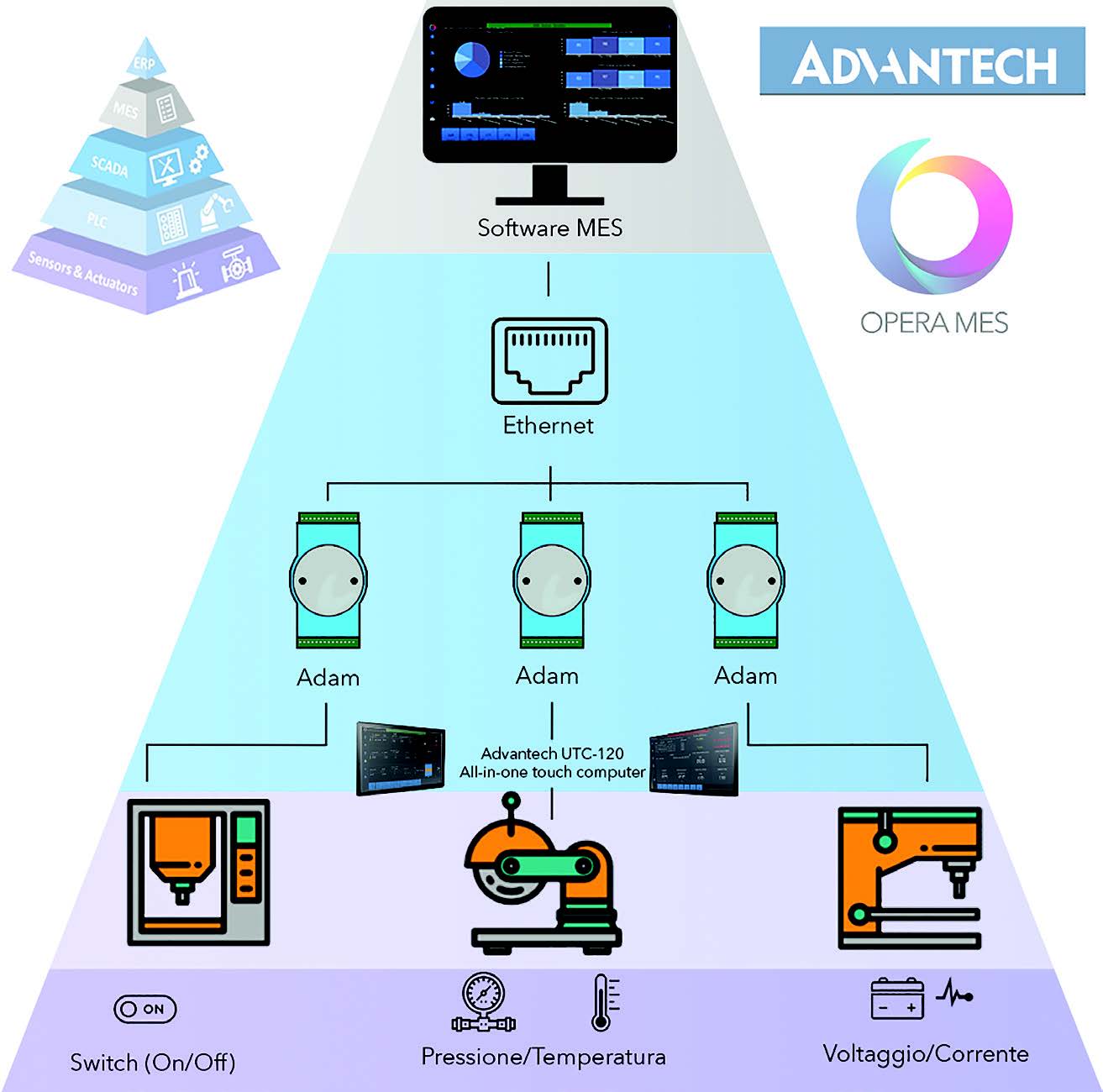 Molino di Ferro experiences the following benefits from the Advantech solution:
Durability, robustness, with front panel IP65 rating and fanless system
Reliability of the devices
Production optimization, increased quality control and plant safety