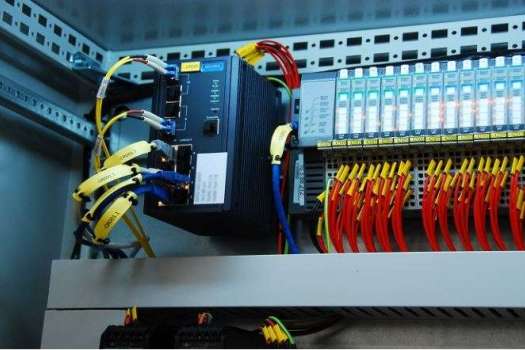 Providing high bandwidth and Power for IP Surveillance Cameras: Tunnel Management in Norway
Distributed network control architectures are used for Tunnel Management Systems to provide traffic guidance, CCTV, fire alarm and ventilating systems while collecting several sensor data, such as vehicle detectors, VoIP emergency phones, visibility and other sensors. Compact and high performance Ethernet switches provide redundant network connections. Prior to the new tunnel's opening in Norway, all of the necessary safety measures and equipment check needed to be completed. It was required that the traffic management engineers could monitor the status of the tunnel's traffic in real-time traffic via the Internet. Since the total distance of the network is greater than 100 KM and high amount of data with high reliable transfer accuracy needed to be sent, the problem of bandwidth and distance needed to overcome. Since a copper Ethernet cable has a maximum range of about 100 meters, the only alternative for the Ring Topology was the use of single-mode fiber, enabling ensuring network redundancy and the transmission of data back to the control center for further analysis.
Another necessary requirement of the Norwegian engineers was a reliable network with redundancy and fast recovery in case a node fails. Due to the large number of modules equipped with the system such as speed detectors, smoke detectors, temperature detectors, PIS LED information board, PoE IP camera for real-video monitoring. Voice broadcasting system, PoE IP phone, license plate recognition system and traffic light control, a reliable and fast redundancy network was essential.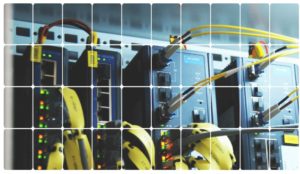 Another important requirement of the tunnel management team was the 24/7 on-site video surveillance of the tunnel. The non-stop tunnel surveillance in combination with the harsh operating environment within the tunnel demanded a high tech, innovative and "intelligent" system of Ethernet devices and cameras. The system was expected to support wide temperatures of an industrial grade form. Furthermore, since all the equipment would be installed outdoors, the entire mechanism must be able to withstand harsh environmental conditions. Normally, standard PoE switches only support 15.4W which is sufficient for fixed IP cameras. However planned upgrades could include the need for high power PTZ cameras which would need PoE+ (25.5W).
The Solution
The system integrator (SI) in Norway chose Advantech's industrial switch, the EKI-7710E-2CPI, as its interface that includes eight 10/100 RJ-45 and supports IEEE 802.3 af/at Power-over-Ethernet (PoE) Fast Ethernet ports + two Gigabit Copper/DFP (Small Form Pluggable) fiber combo ports. The EKI-7710E-2CPI is a full managed industrial switch with wide operating temperature from -40 to +75°C. Each of the Ethernet ports (ports 1~8) provides up to 30W power to connected devices. That eliminated the need to run dedicated power lines to the camera locations. In addition, the EKI-7710E-2CPI supports PoE port monitoring and configuration through the interface as shown below. Administrators and operators can monitor the power consumption and voltage and temperature from the managed switch interface.
The flexible network topology, as shown below, supports multiple dual-ring networks from the control center. Each ring's ID supports one tunnel and is flexible enough to be extended in the future.
The SFP fiber ports support dual mode 100 Mbps or 1000 Mbps SFP auto detection which future-proofs the installation. There are many benefits of fiber:
Long distances up to 120KM
Immunity against Electromagnetic Interference (EMI)
Immunity against Electro-Static Discharge (ESD) and Surges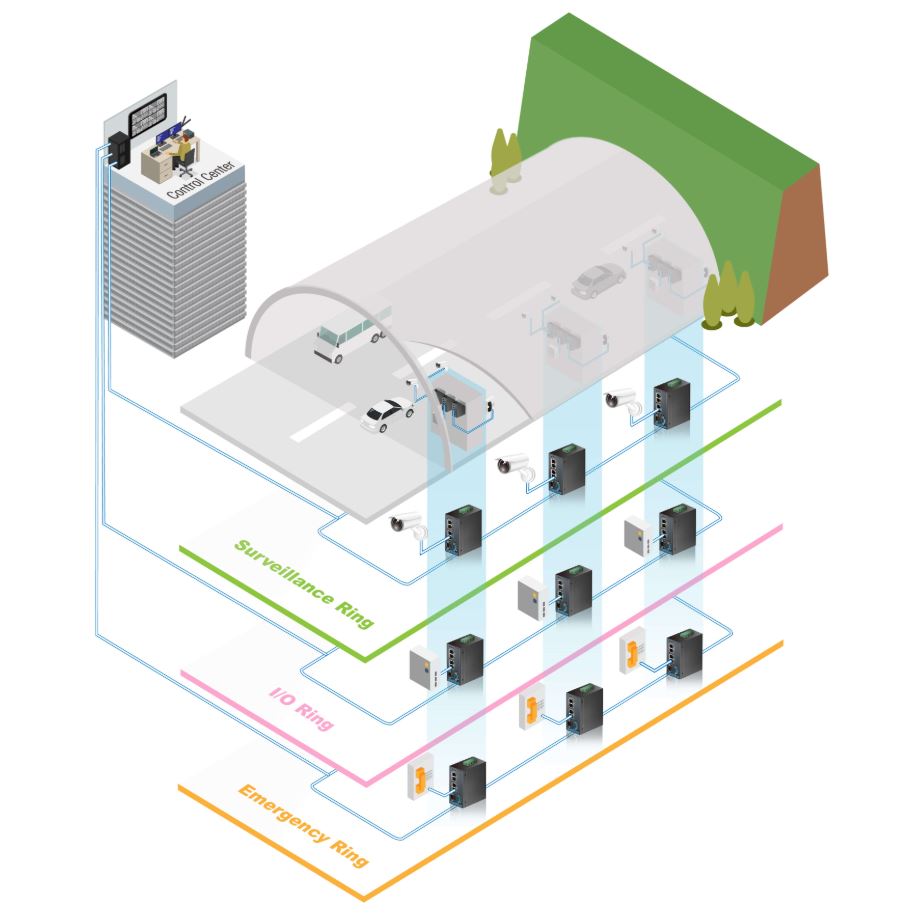 Features
The terminal block on the top of the device supports dual DC power 24/48 VDC input. The fault relay and fault LED indicated failed connection on power 1/power 2 or link status on the SFP fiber ports. The fault relay is a switch where normal function is closed and fault is open. Administrators can use these functions in the control room: the fault LED indicated the power and (or) SFP fiber port link status, if power or SFP fiber ports fail, the fault alarm LED will be on and SNMP can receive the trap. All the EKI-7700 series products support a 5 year warranty. All EKI-7710E-2CPI support ISM fast deployment technology. For a whole new environment, engineers can adding new IP addressed for each switch and then restore flexible software function to the EKI-7710E-2CPI. For existing environments, engineers need to upgrade to a new firmware by using ISM for fast deployment of the latest firmware to all of their EKI-7710E-2CPI devices just by following the wizard.

EKI-7700 Series with PoE+ Technology
The PoE+ features meet IEEE 802.3 af/at standards for running electrical DC power over existing Category 5 (or higher) copper cabling, while concurrently supporting the Ethernet data stream.
To prevent damage to connected equipment, the detected circuit will only provide as mush power as the equipment actually draws. 8 x IEEE 802.3 af/at PoE fast Ethernet port + 2 x Gigabit Copper/SFP combo ports.